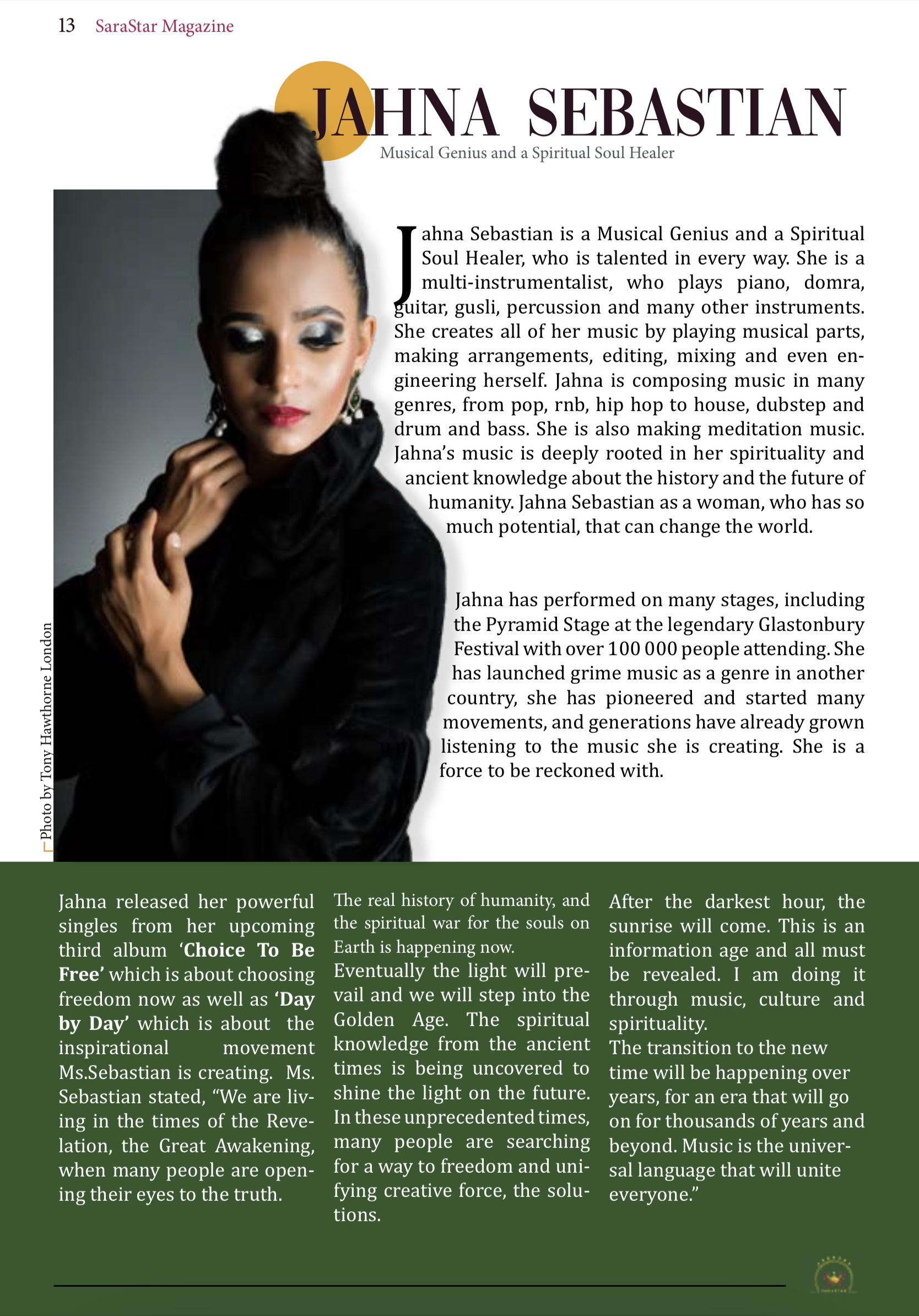 Ms. Sebastian was recently interviewed by SARASTAR Magazine, please see a preview of the interview below:
How did you develop your passion for music?
I have been mastering my craft continuously. I have been singing all my life, starting with traditional folk songs that my great grandmother taught me at age two, as a child I used to memorize all of the songs on on TV in any language, I was singing along to everything on the radio and even by the age of eight some people got really surprised when I would start singing opera in an almost fully developed voice. I learned to read music at the age of 7 while playing traditional instrument domra in the orchestra. I started performing at a very young age. It was very natural for me. I graduated school early at the age of 15 as I did the last two year in one, passed all of the exams and I was the youngest to enter university tat year, where I studied piano, music history, sound engineering, world economy, philosophy, cultural studies, psychology and graduated with a Master's Degree at the age of 19, as I did a five year course in four years. I launched my own studio Multivizion Music in 2007.