NEW YORK - Nov. 24, 2022 - Leaders Magazine UK is getting up close and personal with London based singer, sound engineer, philosopher, videographer and multi-instrumentalist Jahna Sebastian! Who is also an accomplished musician who writes, produces, performs, engineers, mixes her own music doing it all from programming instruments to editing. She is the founder of independent record label and music studio Multivizion Music and culture platform Alchemist TV. The brunette beauty interviewed with the international magazine to discuss all things music, future projects and her thoughts on what freedom means to her.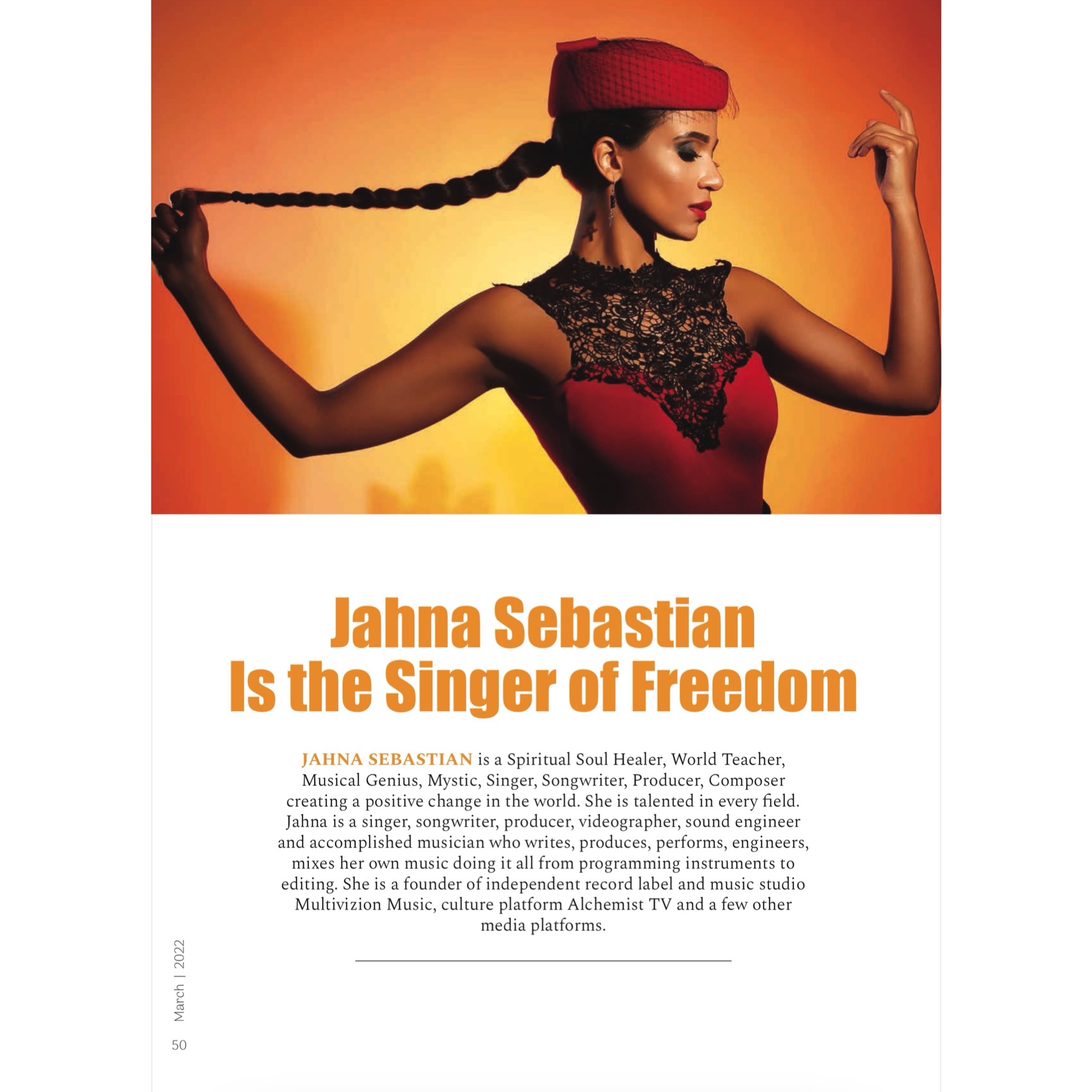 Check out a condensed sneak peak of the interview below:

When did you start doing music?
I have been singing all my life, from the age of seven I played domra in children's orchestra for eight years. I graduated from the university with A Master's Degree at the age of 19 just before I turned 20. I also attended a one year Music Production course in London. I always wanted to be the master of music in every way as it is a universal language that can unite people and tell stories.

What is your creative process like?
I do everything myself, I work alone in my studio. It can start with the concept of the song, sometimes I write the lyrics first. I also often create the beat first, starting with the drums and bass line, adding piano, synth or other sounds. I usually compose the melody as I record, especially when I am arranging the backing vocals. I sing many layers of backing vocals. I work in Logic and Pro Tools with various plugins. I play piano and use my keyboard to make music arrangements, program beats and for automation in music production. I also play other instruments. I mix the entire song, I love the part of it when I am adding effects, it can really transform the sound. I film and edit many of my visuals and I style myself. I work on it every day, all the time, coming up with ideas on the spot. I read a lot of books, both nonfiction and fiction. Creativity is a way of life for me.

Many of your songs are about freedom. What does it mean for you?
Freedom is the theme of my life. It is necessary to be creative. It also means responsibility. In the XXI century when there is powerful technology, it is about knowing how to use it for the better of both the people and the planet. In the information age, even though there are so many channels and platforms, it is important to know what is real and use intuition.